---
Agar's Brewery – Capital Craft Beef Festival
In less then 2 day the Gods of Beer and Good times will be opening the gate to Capital Craft Beer Festival 2019. Before we jump into a lovely Saturday at Pretoria Botanical Gardens we caught up with chaps from Agar's brewery.
This year will not be your first time at Capital Craft Beer Festival. In 2017 you also join the handpicked brewer line up.  Over the past few years, with the help of organizations like Capital craft, the demand for good quality, locally produced craft beer has just erupted. However, with so many names it tends to create a bit of a panic among newcomers to the craft world. So what makes an Agar's beer taste like none other?
Beer enthusiasts enjoying an Agar's can always expect a beer taken to the max. Our brewing philosophy is to use imported ingredients sourced around the world to create a family of distinctive beers each designed to push the limits of its particular style.
What was the last beer you drank before this interview?
Agar's Black Mamba Stout to sooth my seared throat after enjoying Goodwill's fiery Chicken.
Brewing has a long lineage in your family. Your great grand-pappy Charles Agar, and may I just say bearer of the world best mustache, was making Pineapple cider around the mid-1800s. Growing up as kids were brewing always a big part of your home life?
We loved to watch and help our grandfather brew in the 60's and 70's in Zululand and those memories definitely contributed to Roland and me getting involved in brewing some 25 years ago.
Beer making is definitely a Godly science. What is the one thing you felt was the biggest struggle when it came to mastering the craft?
In the early years, our range of ingredients was limited, but this is no longer the case and we source the finest malt, hops and yeast from all over the world.
If Agar's was a band what would it sound like?
Heavy! With some reggae riffs.
If the good readers at home wanted to get there lips on an ice cold Agar's Brewery beer, or just find out more where can they go?
Besides both Capital Crafts (Menlo Park and Centurion), Groenkloof Liquors, Tops Saxby, Liquor City Gateway in Centurion, Tops Sutherland, Tops @ 55 Monavoni, but more importantly if people want our beer, request it from the local store manager who will order it in.
The Grind Radio team will be on the ground Saturday keeping you up to date on all the fun at Capital Craft Beer Festival! If you spot us come say Hello. If you don't have tickets yet grab them right here right now.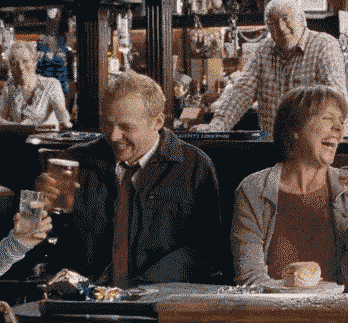 Recommended Posts
July 31, 2019
June 10, 2019
April 29, 2019