---
Blood Brothers Interview: Jason Oosthuizen
Blood Brothers, in support of The Vrede Foundation, is back for a 4th year in row. 10 South African Rock legends will unite as one to help the fight against cancer in CPT, 22 September at Zip Zap Circus, and Pretoria, 29 September at Platteland.
We sat down electronically with beast mode drummer, Jason Oosthuizen, one of the 10. We spoke about how he keeps in shape, his boss Youtube drum channel, and who he's hyped to share the BB stage with.
 Where in the world is Jason Oosthuizen right now and what are you doing there?
I am currently living in Johannesburg.
I currently play for Lost&Found, Punk n Roll, The Narrow for their SA tour, Blood Brothers and Oooth.
In September I launched my solo album where I have written everything, Recorded everything and I will be fronting the band as lead singer and guitarist.

I have also launched my own clothing range called "Oooth" along with a signature coffee called "Oooth Coffee".
I also created three Tribute shows currently playing at various venues,
Apart from the live work, I do recordings for artists at my home studio as a "Ghost Drummer".

Then, last but not least, I just launched my very own, custom-made signature share drum with some more custom projects coming in this year still.
You are a beast on the drums! According to a study, drummers can elevate their heart rate up to 190 beats per minute. Mal! That's comparable to the top heart rate that pro athletes experience while playing their sport.
It must be super tiring and taxing on your body to play multiple shows on a tour. How do you keep yourself up, awake and ready for more?
I try jog as much as I can and I've been trying hard to change my eating habits, however, I'm still working on that. It's difficult being on the road and try to find healthy options. Personally, for me, it also very important that once I am on stage, giving 110% is the only option. I've been touring full time since the age of 15 years old so I kinda know how far I can push things these days before the wheels fall off.
You have been part of some of the best local rock bands. What is your favourite song to play live?
Sjoe, that is a really tough one as I play in such cool bands that it would really be impossible to choose just one. I used to play with Fokof and "Brand Suid Afrika" was always cool to play, but playing for Parow back in the day was also fun doing Dans Dans Dans. In Van Coke Kartel pretty much everything was super fun to play.
Right now Lonely Lonely with The Narrow is a favourite for me as it's the one time in the set I get to catch my breath. Money Hungry with Lost&Found is also an awesome track so there is a few.
You have been playing the drums since the age of four. Wow. Lifetime passion at it's best. You now have a rad youtube channel where you post all things drumming. From drum, covers to set up advice you got it. What made you decide to start the channel?
I think it is just a cool way to give back a little and it also serves as my online CV for bands who want to book me.
Youtube comments are one of the best things in the world. What is the best comment you have gotten thus far?
I got a comment once where some local guy said I should just stop playing because I have become so shit and the younger Gen are way better. Hahaha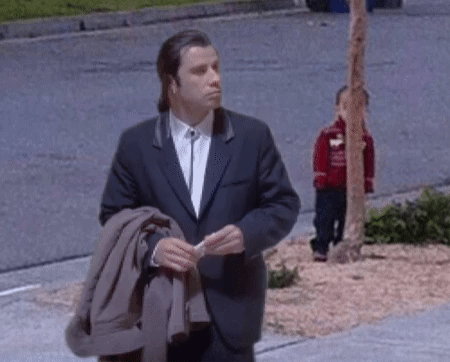 Blood Brothers is just around the corner! Just by having a look at the team line up I can tell you it's gonna be a damn good night for music. Who are you most excited to play with?
I am super excited to play with Laudo and Ard. I think they are the only two I haven't yet played with before so it will be super fun to feed off their vibe and vast talent.
 If the good people want to get in touch and hear/see more from you guys, where should they go?
The best and easiest would be Facebook (Jason Oosthuizen Drummer), Instagram PM (@jason_oosthuizen) or Email (jcoooth@gmail.com).
Blood Brothers tickets are selling faster than flat screen TVs on black friday, so get yours  now right here from plankton.
Recommended Posts
March 10, 2020
August 01, 2019