---
Dreamshade Interview
February 22, 2019
No Comments
652
Dreamshade, Swiss melodic metal/metalcore band, just finished up their Question Everything  World tour. The guys busted into Cape town and raced through to Johannesburg in a 4 day 4 town 4 show stop.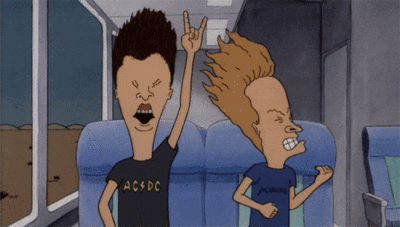 Just before they touched down we had a chat with guitarist  Luca Magri.
This will be your second tour of our lovely country.  What have you missed most from South Africa since your last tour?
Luca Magri:
We've missed everything from SA. The overwhelming crowd, the penguins, food, SA wine and of course lot's of cool people we met there. We cannot be more excited to be back again with a new vibe and make this tour a big party that people will not forget.
You are starting out this year full steam ahead. Before you head down south you will be doing a 10 stop European tour. That's a lot of time on the road. What's on the list for tour packing essentials?

Yeah, we just got home from that incredible tour that none of us will ever forget! We love DON BROCO and the opportunity that they gave us to support them made us grow so much as a band. Regarding the time on the road, I think it's never enough. I mean, it's always fun and makes you live like a free man in a world where only having fun is what you have to do. Sounds good right? 🙂 Essential packing you ask? well…I would say true love for what you do. For everything else there's always your credit card ahah
When you're not on the road or in the studio, what do you like to do in your spare time?
We are pretty much like a family, and that's what makes us a good band. We love spending time together, having fun and always thinking of what we can do better and actually do it. As we all have Italian roots, obviously we LOVE cooking and we all are good at it 🙂
Platforms, like Spotify, have really helped bridge the gap for artists to reach listeners from around the globe.  In 2017, you were listened to in 61 countries.  If you could write the national anthem to any country in the world, who would it be?
Even though I love the Russian one and would love to do something like that, I wanna say Switzerland.. they would be so proud of us. I would collect every good swiss musician and make it together.
Your new single "Question Everything" will be released on the 15th of January!  The single cover art is too damn epic! Who is the artist behind it?

The artist is a Brazilian Art Studio called MIOPIA. They are a young and talented couple and Fella is in love with their works so we decided to contact them for this artwork. It turned out great!
If the good people of the world wanna stay in touch an hear all the latest news from Dreamshade, where can they go?
We love staying in touch with our fans, so if you guys wanna chat or simply follow what we are doing you can find us on our Main platforms
Facebook (dreamshadeband)
Instagram ( dreamshade_band )
Youtube ( dreamshadeband )
Spotify ( dreamshade )
Recommended Posts
August 01, 2019
June 13, 2019
June 10, 2019
7ads6x98y