---
Krank'd Up Music Festival – Dirty Moonshine Interview
Dirty Moonshine Interview
This weekend the hills of Alberton were alive with the sound of metal, thanks to Krank'd UP Music Festival. The annual festival was back for the 7th year in a row with the best local and international acts!

Just before the weekend we caught up with Jozi based, Dirty Moonshine.
You will be playing Krank'd Up Music Festival this weekend, alongside some of the biggest local and international rock and metal names. Who are you most pumped to share the line up with?
Roy: All the bands! The line up is fantastic! But to name a few, naturally, we are amped about the internationals, Miss May I and SikTh, locally we are amped for Facing the Gallows, Truth and Its Burden, Ruff Majik, Southern Wild, Deity's Muse and Penny Vagrant.
You'll hit the hunters dry stage at 16:45. Any pre-show rituals scheduled for 16:00?
Wez: We ain't spring chickens anymore, so normally involves some stretching so we don't pull any muscles. Pump each other up and our usual tequila toast to each other to have fun and a good show.


Bottom of the Barrel was just released. *High fives all around* The Thundafund campaign for Bottom of the Barrel powered it out of the park. You raised 130% of the funds you needed! How do you feel about such a massive response?
Dave: HIVE FIVES INDEED. Yes, it finally came to life and was only possible by everyone who was kind of enough to take the time to aid or fund. Seriously the response was incredible we never expected to go over by 130%. When it happened I literally did a provocative dance one of my work colleagues. THANK YOU again to everyone for helping us klap that milestone out of the park!

Random Grind Radio fact of the day, did you know the term Moonshine, actually came from the British? They used it describe various tasks that need to be completed under the cover of darkness.
Allan: Well thank you for the fact of the day. It explains a lot and everything we do in Dirty Moonshine is in the cover of darkness. Well, most things.
So when you guys aren't jamming, what's your moonshine?
Dave: There is a lot of the behind the scenes concerning planning and strategy sessions. We really do our best to make sure that the Dirty Moonshine brand is strong and covers all corners. If we are not playing, we are writing, creating merch, content for moonshiners to consume and of course, we are all basically family men, so we try to balance time at home with our families.
If dirty moonshine could write and play the theme song to any TV series, which would it be?
Wez: True Blood or Californication!
Allan: No no, Sons of Anarchy!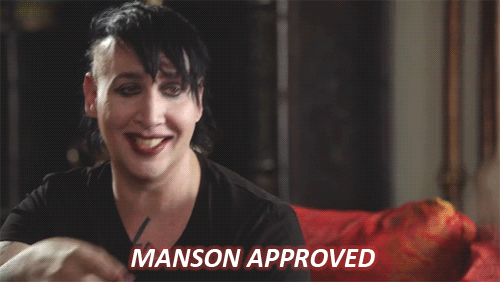 If the good people want to get in touch and hear/see more from you, where should they go?
Roy: It's super easy, www.dirtymoonshine.co.za is our mother shed. All links to every social media platform and the streaming platform is on there as well as contact details to get in touch with us.
Check out Dirty Moonshine's Brand  new music video for shake the roof!
Recommended Posts
March 10, 2020
August 01, 2019
7ads6x98y