---
Pretoria Halloween 2018 – Bittereinder Interview
Halloween is creeping around the corner. Bittereinder, the three piece, Pretorian bons bende, will be part of Griet and RAM present Halloween 2018.  Just before things start going bump in the night, we had a chat with lead vocalist and rym kletser, Jaco van der Merwe.
 I have always kind of seen you guys as the A-team of local bands. Collectively, you three have been involved in some of the greatest projects that have come out of the South African creative woodwork. And together well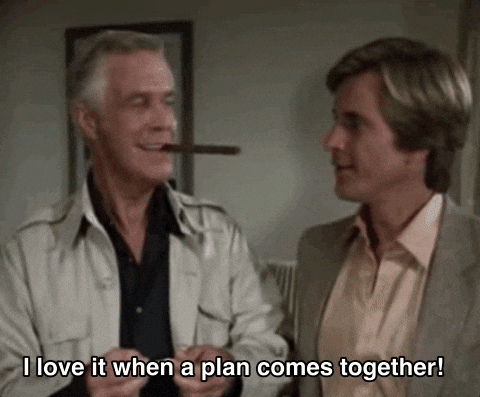 How was Bittereinder formed?
Wow, I wish every question started with that kind of intro, many thanks for the kind words! Bittereinder formed early in 2009 when Jaco had written a substantial amount of Afrikaans rhymes, and told Peach that the rhymes needed some beats, and told Louis that the project needed some visuals (Louis ended up making most of the beats as well!). Almost two years later, our first album was done, and we started playing shows and festivals, kicking off with the legendary Hotbox show in February 2011.
Jaco, alongside Wêreld Records and Syd-Keen you will be releasing The Hunter-Gatherer Playlist. 30 days, 30 songs all throughout September. Can you tell us a bit more about the project? Where can we follow along?
Plug straight into @wereld_sa on Instagram, I'm busy posting a song a day in the month of September, with a fun little video that I'm editing for each one, using Syd-Keen's lovely designs. It's basically a guided tour through the vast and wonderful back-catalogue of music made by the Wêreld artists. Also, for the record, we've dropped the "Records" in our name, because we're technically more of a collective than a label (record labels do have a negative stigma, and we feel justifiably so!).
Peach, Oorlog Frankenstein and Yesterdays Pupil were the soundtracks to my student life. Before that, it was a weird time in the music scene. People kept to their genre's. Oorlog Frankenstein definitely made people think about what they actually enjoyed in music. Fans started coming to electro sets just to see their favourite rock vocalist. It was beautiful.
Will the world ever see Oorlog Frankenstein reunited on stage?
Jaco on the mic – I've heard Peach and Francois discussing this a few times recently, so I wouldn't put the possibility at zero…
Louis, you have directed some of the most Iconic music videos in South African history. You have a great talent for interpreting sound visually. With video editing, it takes trillions of replays to get everything timed perfectly. This can make you mad! If there was one song you'd willingly re-listen until the end of time, what would it be?
Easy answer: Sting – Shape of my Heart. Jaco, who is typing the answers to this interview, would have guessed this answer, and confirmed it with a quick phone call to Louis…
You guys will be spooking up the stage at RAM and GRIET presents Halloween 2018. Pretoria Halloween and Bittereinder go hand in hand. You have been part of the line up multiple times over the years. So, wat spook in Pretoria? Why is Halloween in Pretoria such a jol?
Pretoria is widely considered to be the best city in SA for bands to play, most of the artists from around the country will confirm this. Not sure exactly why, some of the reasons might include the facts that we're a rowdy bunch with a diverse taste in music, we're not too cliquey or scene-driven, and we go out and support live music consistently. The Halloween gigs specifically usually "ruk mal", probably because of the carnivalesque nature of the event, everyone gets to be "in character" or behind a mask of some kind, which always creates a rather primal party atmosphere.
This year's line up is boasting with three stages and even a System of a Down tribute show! Anyone on the line up you guys are keen to watch on the night?
Desmond and Haezer usually destroy Halloween, Hellcats have been demolishing festival stages across the country, the metal stage looks all-power, in fact the entire line-up is pretty damn insane.
FAVOURITE band Halloween outfit thus far?
Our homies in Desmond & the Tutus usually kill it. I loved it when they were the Parlotones, we played that Halloween show with them in Newtown one year, maybe 2012 or 2014ish? Also when they were Harry Potter characters, and one year at the PTA jol (think 2013 maybe?) they were all Ali G, that was also amazing.
We're giving away 1 X double ticket to  Griet and RAM present Halloween 2018. Hop over to our page The Grind Radio for more details.
Recommended Posts
March 20, 2020
March 10, 2020